Freeway and surface-street traffic jams are no LA myth. So if you want to venture across town, you want it to be worth the travel time. From Koreatown to Westlake to Echo Park, here are a few worth-the-time-in-the-car culinary destinations.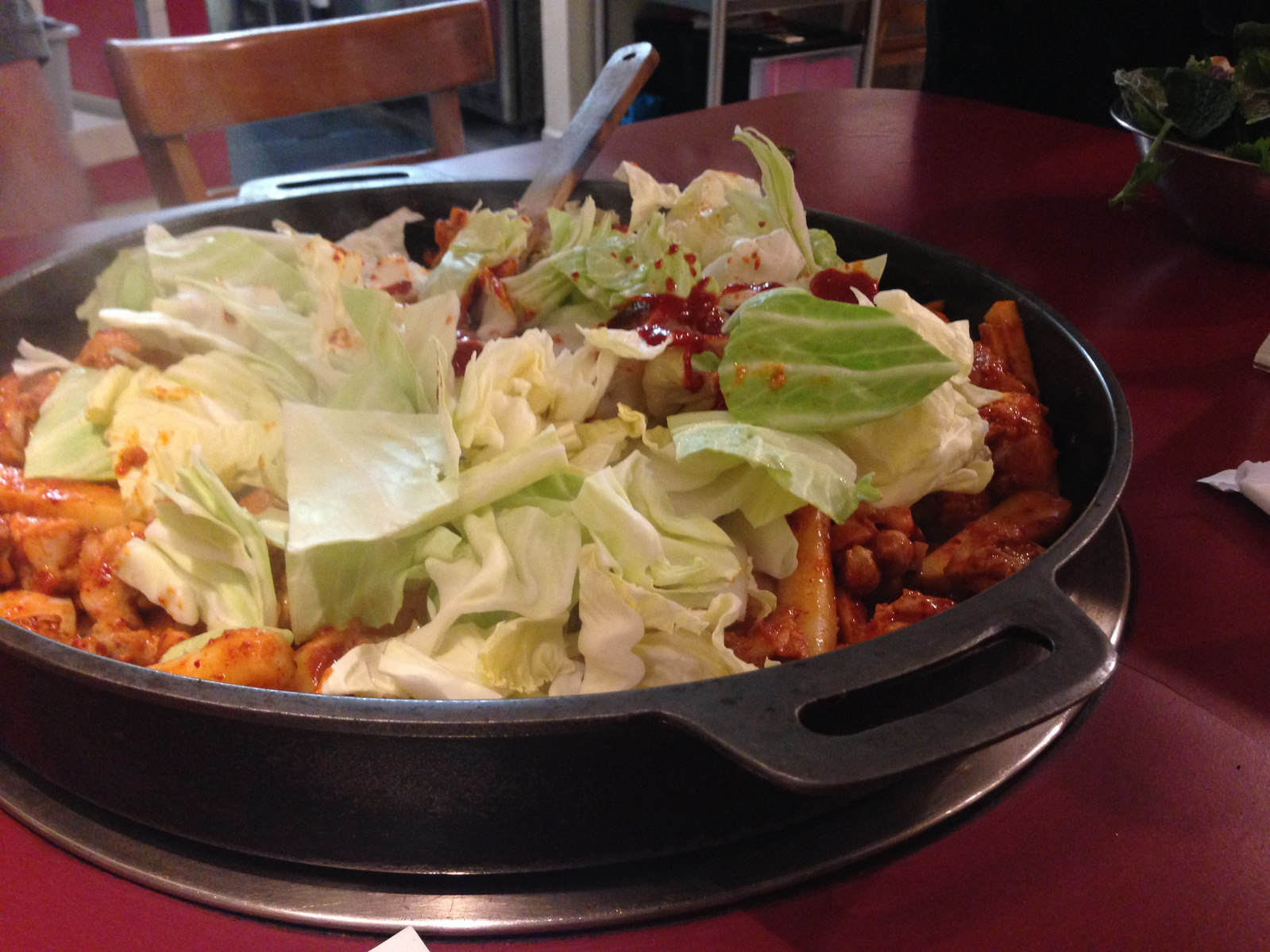 Mapo Chicken
This unassuming place packs a crowd for its signature dish, the popular Korean chicken dak galbi. Once you're seated, oil is heated in the large cast-iron pan at your table. Food is layered in and stir-fried with a wooden spoon (boneless chicken pieces cooked in a savory chilli sauce with sweet potatoes, onions, tube-shaped rice cakes, cabbage and snipped perilla leaves, from the mint family) and served with kimchi. Half the fun is the anticipation–during the cooking time, fragrant steam fills the table. Order a refreshing Hite to ease the spice. Minimum order two servings.
On-the-scene: Groups of friends dominate the space.
Address: 1008 S. St. Andrews Place
Website: mapochicken.com
Good to know: Free valet parking.

Langer's Deli
"World's Best Pastrami Sandwich" is quite a boast. While we haven't had the #19 ourselves, we are onboard with everything served by a dedicated staff at this much-loved Westlake institution. Since 1947 this Jewish deli has been serving up breakfast, lunch and dinner, including all things pastrami, corned beef, as well as matzo ball soup, blintzes and giant egg breakfasts. Rye bread, oversized jars of pickles and knishes available to-go.
On-the-scene: Weekday lunch diners starts early here. Expect the naugahyde booths to fill up by 11:30am.
Address: 704 South Alvarado
Website: langersdeli.com
Good to know: Curb service available.

Fix Coffee
Fancied up grits. Eggs over easy. Piping hot coffee. Breakfast dominates here at this Echo Park spot. The patio (dog-friendly) is surrounded by one building to order food (wait for your coffee and take your number to your table) and another that's the kitchen where friendly chefs prepare avocado toast, ciabatta french toast, wraps and burgers and hand deliver their dishes with pride.
On-the-scene: Bustling weekday dining complete with laptops, and "chill" power meetings kept us people watching while eating.
Address: 2100 Echo Park Avenue
Website: fixcoffeeco.com
Good to know: Mainly outdoor seating.